Associated Telecom continues its recent expansion with the opening of a new Sales Office situated in Leamington Spa.
In a move aimed at better serving our valued customers and broadening our reach, Associated Telecom is pleased to announce the opening of a new sales office in the charming town of Leamington Spa. This strategic step underscores our unwavering commitment to fostering strong connections with our customers and enhancing our effectiveness in meeting their needs.
Broadening Reach and Elevating Customer Engagement:
This new sales office, the first of 3 planned offices by our growing B2B Telecommunications business, signifies a substantial stride forward for Associated Telecom. This establishment empowers us to extend our influence and engage with customers on a more localised level. Leamington Spa, owing to its central position, excellent transportation links, and its existing concentration of SMEs benefiting from our services, emerges as a highly fitting choice. Within the office, a dedicated team of sales professionals will be on hand to deliver customized assistance and solutions, catering to both our current and prospective customers.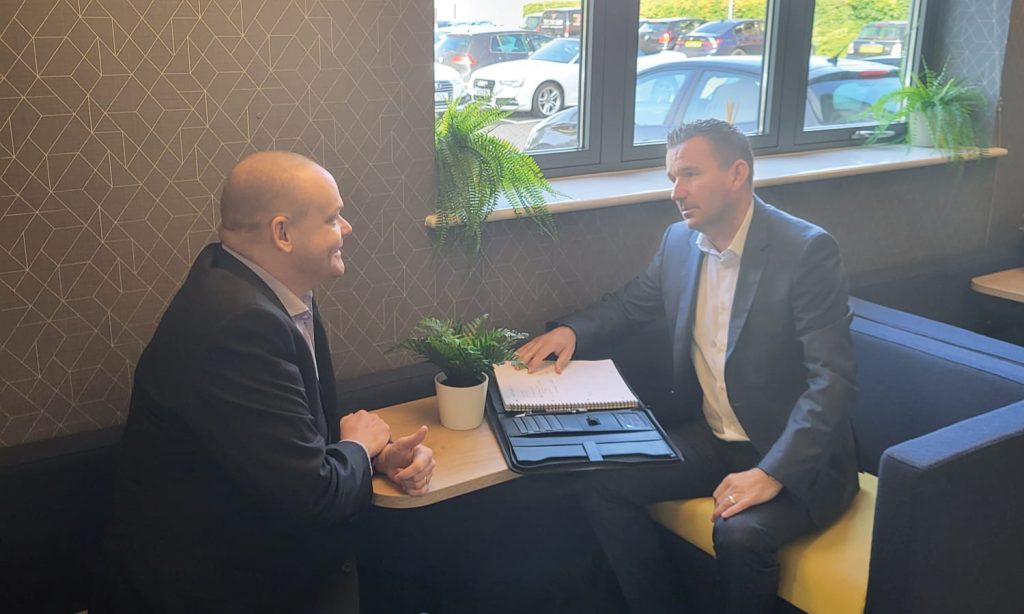 Cultivating Employment Opportunities:
The establishment of this sales office also yields a positive impact on the local employment landscape. As we continue our expansion, Associated Telecom actively seeks knowledgeable and ethically-driven sales personnel. This effort supports our mission of becoming the preferred provider of connectivity, hosted telephony, and mobile solutions for the SME sector.
Meet Richard Thornton, Our Regional Sales Manager:
Guiding the Leamington office is the experienced hand of Regional Sales Manager Richard Thornton. Richard embodies the very essence of Associated Telecom, with a strong dedication to delivering exceptional customer service. He transcends the role of a mere manager, serving as a trustworthy presence dedicated to ensuring your telecom requirements are met with the utmost professionalism and care. Richard shares, "Having joined Associated Telecom in August 2022, it's been exhilarating to witness the company's growth. I take pride in the opportunity to build a team grounded in my core values of integrity and customer-centricity, aspects often overlooked in our industry."
A Glimpse into Associated Telecom's Future:
With the opening of our doors in Leamington Spa, we embark on an exciting new chapter. Our expansion has only just begun, and this satellite office stands as a testament to our resolute commitment to delivering accessible, reliable and supportive telecom solutions to businesses spanning the Midlands and beyond.
Our newly established Leamington Spa office surpasses the status of a mere location; it embodies our steadfast dedication to the clients we proudly serve. Anticipate more updates as we forge ahead with additional satellite offices, further bridging the gap to deliver our top-notch telecom services to businesses across the UK.
Stay tuned for more from Associated Telecom.
James Bustin
Sales Director, Associated Telecom