With technology and society evolving, big changes are taking place within the world of telecommunications. From remote work and waving 3G goodbye to advanced scams and a move towards sustainability, read on to find out exactly what changes are coming in 2022. By staying up to date with the latest telecommunication news, you can prepare for the future and make plans to keep your business connected.
Working from home
The 2020 Covid-19 pandemic brought with it a series of lockdowns and social distancing that has completely changed our society and the way people are working. Working from home and hybrid working have significantly risen in popularity, and in 2020, over 46% of people worked from home—86% of which did so due to the pandemic.
Between July and August 2021, the Office of National Statistics carried out another study about people's attitudes towards the future of homeworking. Of those surveyed, only 8% said they would return to their office full time. Meanwhile, 42% stated they would mostly work from home and 45% intend to sometimes work from home or split their time evenly between home and the office.
So although working from home and hybrid working rose in popularity due to the pandemic, this new way of working is here to stay. And since a total of 87% of respondents expect some form of hybrid working, it's now down to businesses to adapt their telecoms solutions and find ways for their workforce to keep connected.
VoIP, or Voice over Internet Protocol, is an ideal solution for anyone looking to embrace this new way of working. Since it uses the internet, it can be set up anywhere on any device with an internet connection. That means your employees could be on their laptop, phone or tablet in a cafe, at home or on the beach and they would still be reachable on the same number as if they were based in a physical office. VoIP also has loads of other great benefits, and if you want to learn more, you can read up on everything you need to know about VoIP or reach out to our team for advice.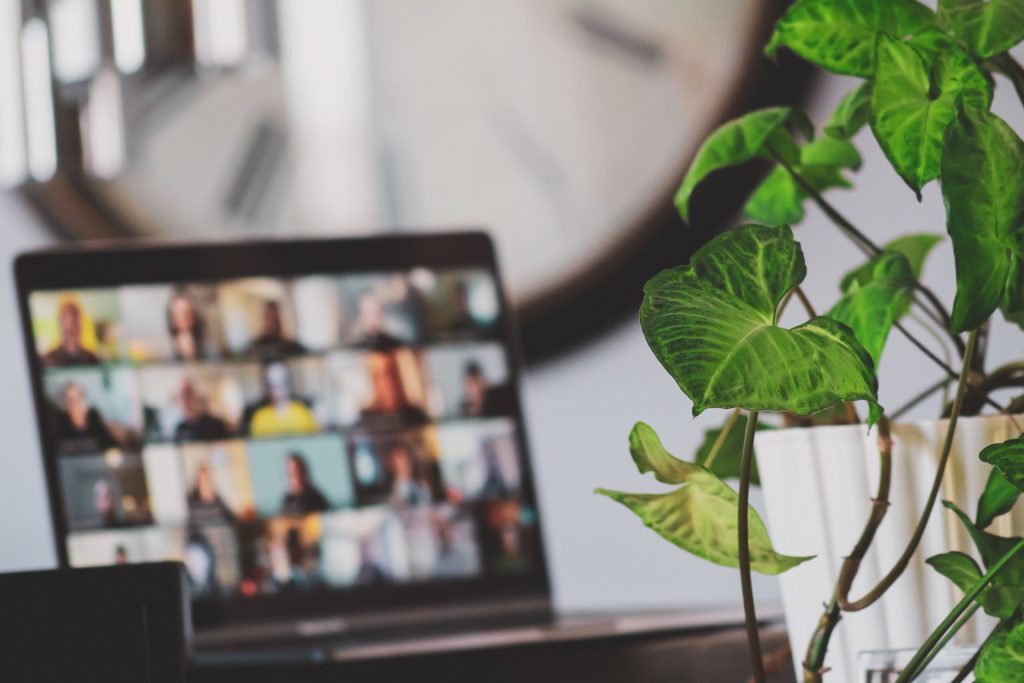 But working from home does have its downsides, and according to almost a third of people working remotely, the biggest struggle is the inability to 'unplug'. With this in mind, those businesses enabling hybrid working will also need to find ways of helping employees achieve that all-important work-life balance. 35% of all workers use their personal phones to answer work-related calls and emails outside of office hours, and for remote workers, the lines between personal and professional are even more blurred.
One option is to provide workers with a separate business mobile which they can turn off outside of office hours. This can help them separate the professional from the personal and achieve a work-life balance. Plus, business mobiles and VoIP systems make a great team and can further enhance your communication solution for remote workers.
We've talked about all the other financial, professional and personal benefits of having a work phone and a personal phone here. If you or your team are working from home, you might also find it useful to read our article on everything you need to know about telecoms and hybrid working.
Wave goodbye to 3G
We've talked a lot about the ISDN Switch Off recently, but did you know that we're also preparing for the 3G switch off? In 2019, BT—the parent company of the EE mobile network—announced that their 3G network will be phased out by the end of 2023. Virgin Media, O2 and Three have also agreed, while Vodafone recently announced that they will be phasing out their 3G network.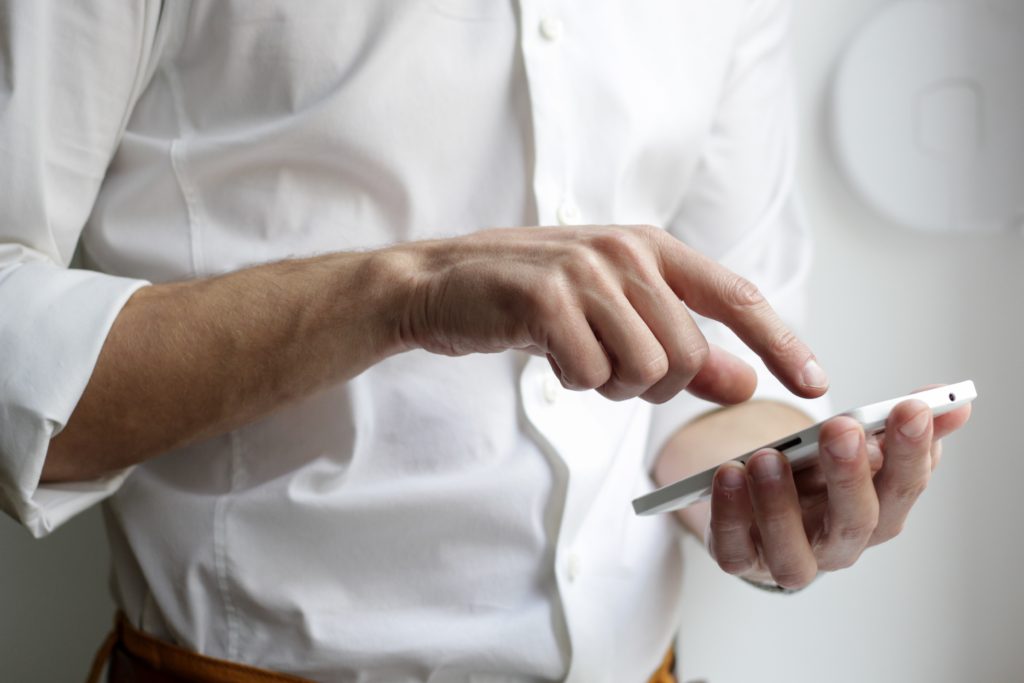 This means that any 3G-only devices will no longer be able to connect to the internet, which includes smartphones, tablets and other 3G supported devices. Currently, 3G Kindle devices in the US no longer have 3G support, and other countries like the UK will soon follow.
The reason for this switch off is that mobile technology is quickly advancing. First launching in 2001, 3G is the third generation of cellular networks and was in many ways a pioneer for mobile internet connectivity. Then in 2009, we were introduced to 4G which was 500 times faster than 3G. Now in 2022, we are gradually transitioning over to 5G which is set to revolutionise mobile connectivity once again.
5G is a faster, more reliable and more powerful network, and while 5G actually began its initial launch in 2019, it takes time to roll out new networks. Currently, resources are being used to support 3G, 4G and 5G networks, but following the 3G switch off, those resources can be reallocated to focus on expanding the 5G network coverage instead.
In preparation for the 3G switch off, check your devices and make sure your business is using 4G or 5G enabled technology. If you're using older mobiles or devices that only have 3G connectivity, now is the time to look at upgrading to make sure your business stays connected. 3G introduced us to the wonderful world of mobile connectivity, but now it's time to wave goodbye and say hello to new possibilities with the next generation of 5G devices and technology.
A call for sustainability with refurbished phones
If you do have an older 3G-only mobile device, then you might want to consider upgrading with a refurbished phone. As our consumer consciousness shifts towards sustainability, companies across all industries are reassessing their business plans, including the telecoms industry.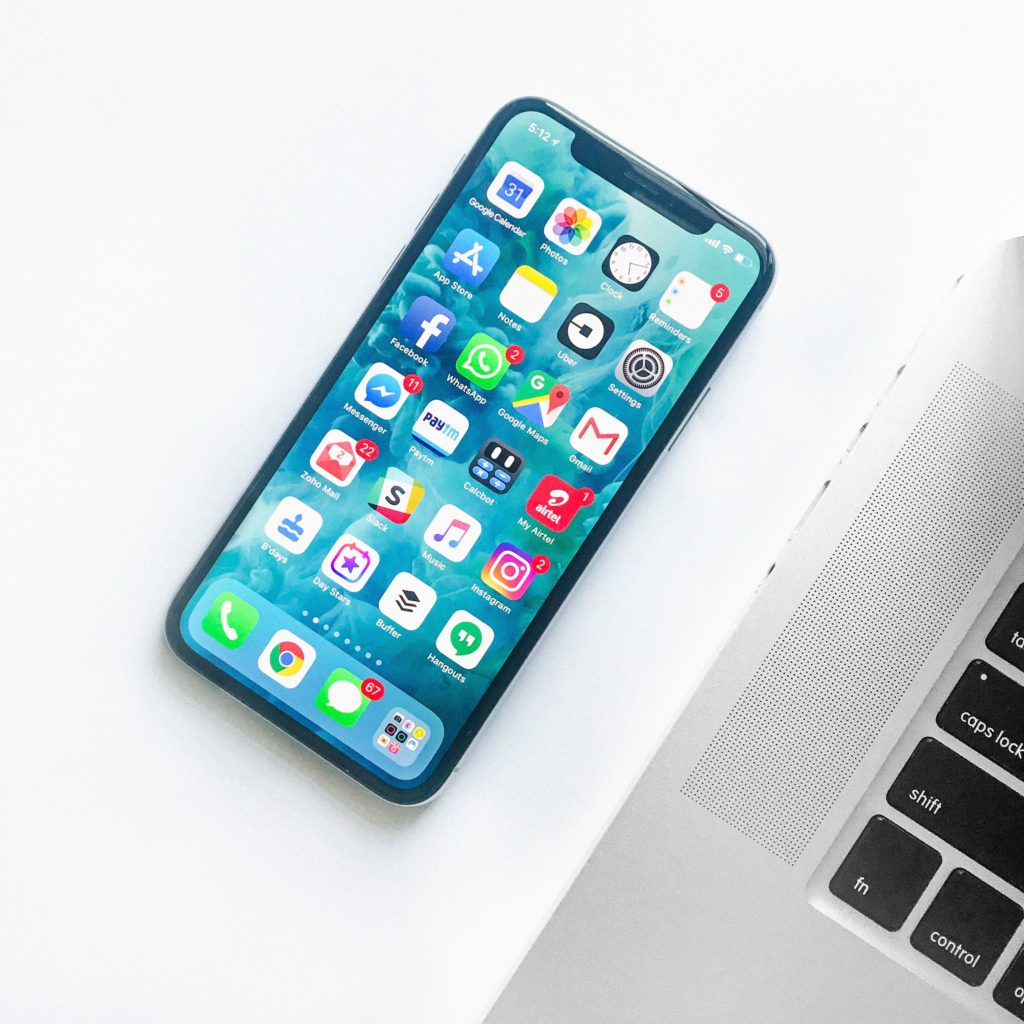 Vodafone recently announced a new initiative that aims to encourage customers to extend the life of their mobile phones or to trade in and recycle old devices. From spring 2022, customers will have access to a whole range of services which includes insurance and repairs, as well as a new platform that makes trade-ins and recycling even easier.
Keeping your mobile phone for one extra year can reduce its lifetime CO2e impact by 29%, which means that Vodafone are expecting to avoid 50,000 tonnes of CO2e per million smartphones they refurbish and resell. Plus, this will reduce the amount of raw materials required and avoid sending perfectly good handsets to landfills.
By encouraging customers to trade in old devices, Vodafone can also offer more high-quality smartphones at competitive prices. Often phones are thrown away because of one or two broken elements, like a cracked screen or a faulty battery. By having a professional replace these old, worn or broken elements, they can offer handsets that are as good as new but at a fraction of the price. These refurbished handsets will even come with a 12-month guarantee for added peace of mind.
Every member of our team was thrilled when we first heard about Vodafone's new initiative. Consumers who want to recycle or repair their handsets often find this challenging. By making the whole process clear and easier to access, Vodafone are enabling consumers to reduce their carbon footprint and take steps towards a more sustainable and affordable future.
Openreach create jobs in the telecoms industry
Last month, it was announced that this year will see 4,000 new jobs being created in the telecoms industry as part of the Openreach broadband rollout. In creating these jobs, the company hopes that by the end of 2026 they will have delivered full-fibre broadband to 25 million homes and businesses.
In light of a shortage of trained engineers, 3,000 of these positions will also be apprenticeships to encourage more people to learn the trade. They have opened purpose-built training centres throughout the country which will be used to train a new generation of engineers, as well as existing employees who will make the move from old copper wires to fibre connections after the ISDN Switch Off.
This big recruitment push is also partly down to the rise in popularity of working from home. With society changing the way we work, having a stable and fast internet connection has never been so essential. Plus, by delivering full-fibre optic to towns and villages, the government hopes that this will relieve the housing demand in cities and boost more rural economies.
Ofcom's fight against scammers
As technology advances, scams are becoming increasingly sophisticated and harder to spot. The number of scams rocketed by 33% during the pandemic, with 413,553 reports made to Action Fraud and more than £2.3bn lost by victims between April 2020 and March 2021. Among these, phone fraud has seen the biggest increase (+83%) and Ofcom are now warning customers about phone scams using their name.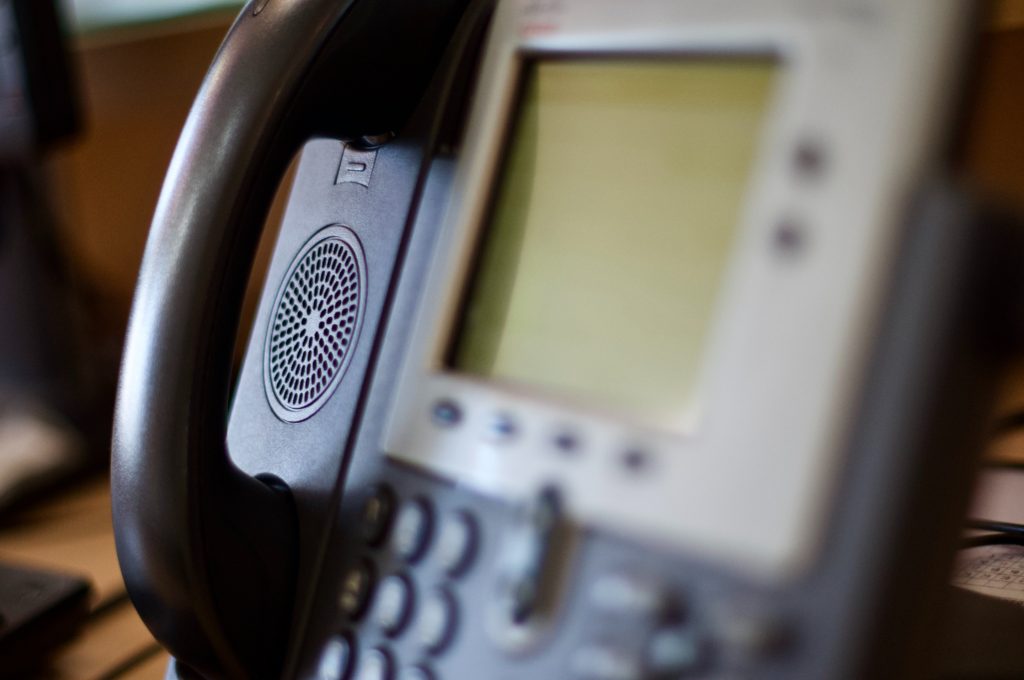 Number 'spoofing' scams are especially hard to spot, as the incoming call imitates the numbers of legitimate organisations. When the caller ID then matches with the number on other official documents, the victim believes it to be a legitimate call. This makes them more likely to trust what the caller is saying and hand over their bank details.
To crackdown on increasing scams like these, Ofcom have proposed stricter measures that would help protect customers. Companies can easily identify spoofed numbers in several ways, including calls from abroad with no valid caller ID and numbers that don't match the UK's 10 or 11-digit format. They suggest that telephone networks used to transmit fraudulent calls should trace and block those numbers.
As for those using valid phone numbers, Ofcom suggests that phone companies should run background checks on business customers. These 'know your customer' checks will help phone companies take steps to prevent their numbers from being misused, and if they do spot any misuse, then they should suspend the number.
Along with this call to action and proposed measures against scams, Ofcom are also looking at how technology can help. For example, authenticating the caller ID information. This step will be possible once we move from landlines to VoIP, with BT planning to switch off the Public Switched Telephone Network (PSTN) by December 2025 along with the ISDN Switch Off.
In the meantime, how can you spot a fraudulent call? Ofcom states that they would never call out of the blue and ask for your bank details, nor would they ask you to call them back using an expensive, premium-rate line.
If you're unsure, hang up and phone the company the caller claims to be using their official number to confirm. Anyone who receives a call that might be fraudulent should report it to Action Fraud, the National Fraud and Cyber Crime Reporting Centre.
Keep connected in 2022 and beyond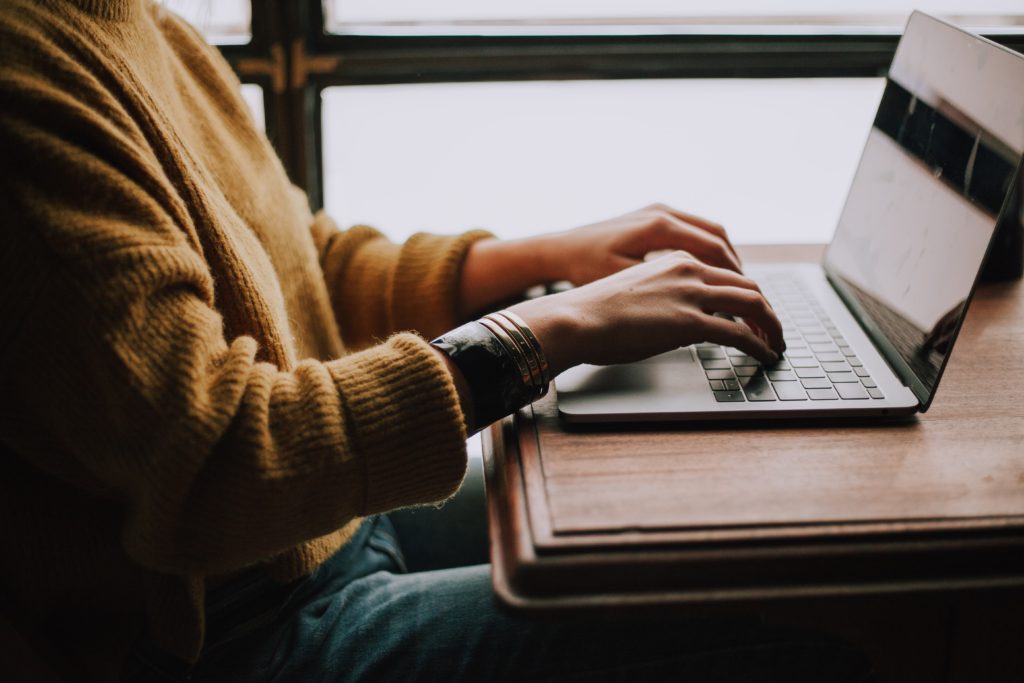 By keeping up with all the latest telecom news and industry developments, our team is on hand and ready to help you keep your business connected. If you want to find out more about what's happening in 2022 or discuss your available VoIP, mobile and broadband options, contact our friendly team to see how we can help. We even offer a free bill analysis, so you can be sure you're getting the right plan for your needs at the best possible price.