Telecommunications in 2021
Like many organisations throughout the world, the impact of the COVID-19 pandemic has drastically accelerated the rate of change for those that rely on telecommunications as a means of business.
This has an obvious and direct impact on the telecommunications sector, resulting in the address and modification of many long-standing issues which have recently faced the industry. These include growing demand towards products and services which rely on wireless networks (VoIP), or those which provide a more cost-effective solution to increasing maintenance costs (Mobile Leasing).
Here's our take on everything you need to know about the telecommunications industry, and how it can benefit your business in 2021 and beyond.
What is telecommunications?
First things first – what do we mean by telecommunications? Put simply, it's a collection of technologies that make communication on a global scale possible, be it via cable (traditional telecoms) or wireless internet technology (modern telecoms).
Traditional forms of telecommunication, such as those used by landline and mobile phone services rely on a physical network infrastructure known as the Public Switched Telephone Network (PTSN).
The proliferation of mobile technology over the past two decades has resulted in drastic increases in maintenance costs for the PTSN network, which are often passed directly to the consumer. Whilst the necessity and desire to remain connected have, to date, far outweighed this increase in service costs, the development of modern and cost-effective technologies are beginning to gain traction in the wider telecommunications market.

This is due to the improved capabilities of modern broadband, including faster, more reliable connections and higher quality data transfer. Modern telecommunication technologies and services such as those provided by VoIP are fast being considered as viable alternatives to the more traditional forms of communication as a result. You can read more about VoIP technology and how it can benefit your business, here.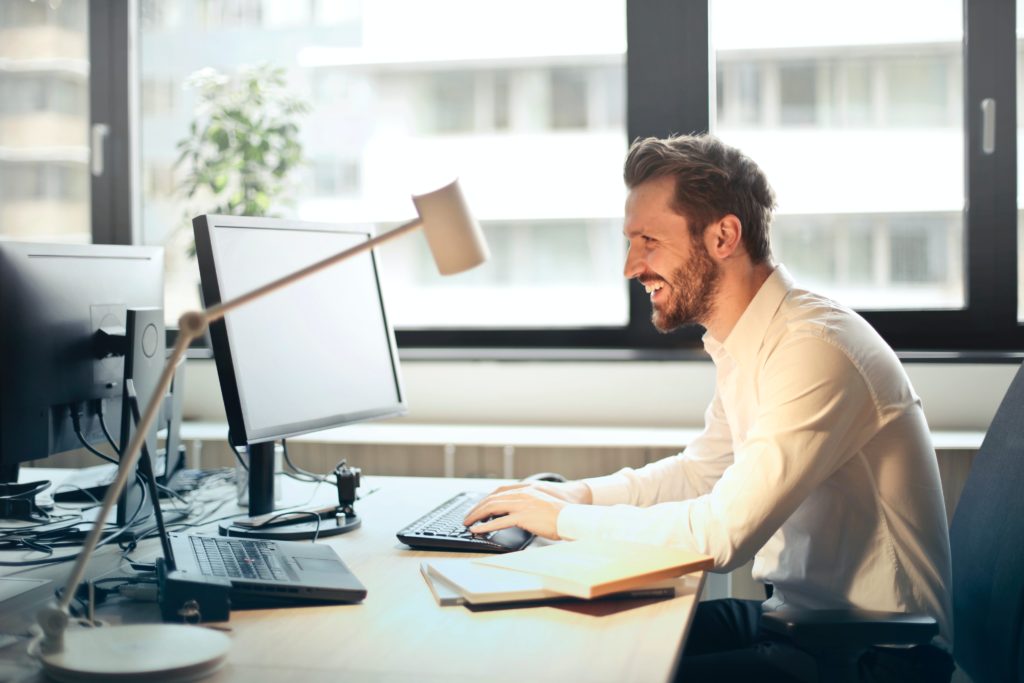 How does the telecommunications industry work?
We've mentioned above how telecommunication is a form of global communication made possible by vast networks of cabling and wireless technology. At the heart of this process is data transfer – how data is sent and received by both (or all) parties involved in a communication event.
Data, or information, can be transmitted in digital or analogue form by means of electromagnetic or optical signals, which are interpreted by transmission systems to produce a sound (audio) and visual (video) representation of the data.
Why is this important? Well, it's all to do with what we mentioned before about the growth of broadband, and how this is shaping communications across the world. As wireless connections become more reliable, more data can be transferred, resulting in higher quality communications which offer an overall better experience.
As a result, there are now many service providers taking advantage of modern broadband as a technology to provide solutions which offer better communication experiences to benefit both individuals and businesses alike.
Why is telecommunications important?
Never has the above been more of a priority than now, with greater numbers of people working from home and seeking to maintain relationships with family members and friends via inexpensive and accessible forms of digital communication. It provides a level of accessibility that could not otherwise be achieved to the same degree of speed or quality.
Pre-COVID-19, migratory displacement was at an all-time high, meaning that families and friends were separated across countries and even continents for long periods of time. Modern telecoms solutions have provided individuals with a way to stay connected regardless of proximity.
From the standpoint of a business, modern telecommunications have enabled operations to continue by supporting the necessity to work from home, providing individuals with a degree of normality that otherwise couldn't be achieved. Outside of pandemic influences, advances in technology have accelerated the ability for organisations to become agile and effective in their own verticals, empowering them with faster decision-making capabilities and response times.
Modern telecommunications hasn't just provided a means for the world to continue communicating during these difficult times – it's continuously evolving landscape has pushed business forward in the face of global strife.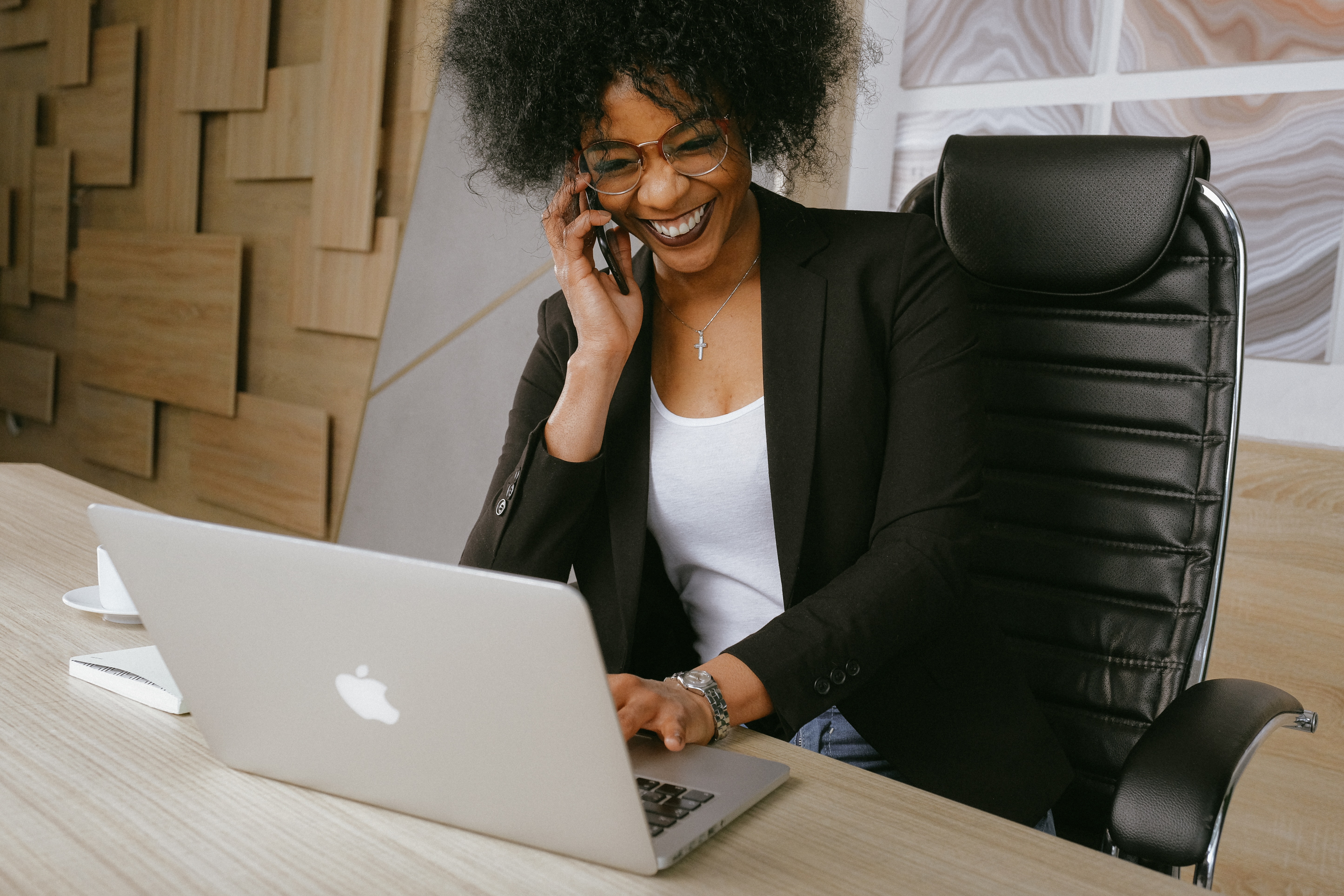 Where is telecommunications going?
Prior to the global pandemic, modern technology was pushing telecommunications towards cost-effective and wireless communication solutions which enabled businesses to operate efficiently, and individuals maintain contact with friends and family regardless of location.
Regardless of the benefits, the uptake of modern forms of technology was slow with many seeking to maintain a relationship with the traditional technologies most familiar to them – such as mobile phone and landline contracts.
The COVID-19 global pandemic has acted as the catalyst to speed the adoption of these technologies up, both personally and commercially. Conference calling was once a staple form of business communication, now outdated as people have become more accustomed to video-calling from home. VoIP technologies and the additional benefits that it brings are well placed to service this shift in consumer behaviour, and will likely continue to benefit post- COVID-19 as consumer habits remain.
Outside of pandemic influence, increasing PTSN network maintenance costs are pushing businesses to rethink about the commercial mobile contracts, with many now seeking to move down the leased line route – in effect, replacing product ownership with a form of leasing which is low cost and low up-front investment.
As modern communications technology improves, so does the immersive experience of those using the technologies. VoIP, for example, provides users with the ability to record calls, create call queues, and create auto-attendee lists. This, alongside the benefit of being a more cost-effective communications solution, provides businesses with a range of technologies which can be tailored specifically to the operational needs.
Although the accelerated adoption of these technologies is a result of the global pandemic, their continued use is to be expected long after we return back to a normal (or as normal-can-be) way of business.
One thing's for sure, modern telecommunications is here to stay.
Interested in talking to Associated Telecom about your business telecommunications?
If you'd like to talk to one of our communication experts, you can arrange your personalised telecoms review today.