With Christmas just around the corner, the pace is quickly picking up for businesses of all shapes and sizes. The sudden rush of customers can become overwhelming, but by preparing for what lies ahead, this time of year has huge potential for growing your business. Read on for some of our Christmas business ideas on how to keep things running smoothly and make the most of the festive season.
1. Spread some festive cheer
People are the heartbeat of any business, so building positive relationships is essential. A small gesture of thanks that recognises other people's role in supporting your vision is great for workplace morale and encouraging repeat custom.
From updating your business voicemail to sending out Christmas cards or emails, now is the time to spread the joy of the season. This Christmas business idea is so simple, making it perfect for the busy festive period. Take this chance to show your customers and colleagues how thankful you are for their support.
2. Manage your calls
Our second Christmas business idea is one we love helping our clients with. More customers mean more support, which is why it's important to have a system in place that can handle higher call volumes. This is where a hosted VoIP solution can really shine. By quickly redirecting calls to different departments or handsets in various locations, customers will be able to get hold of you whether you're at home, the office or on-site.
This makes contacting your team super easy, so you can continue delivering great customer service at Christmas. It also gives you a contingency plan just in case the snow, wind or ice has other ideas about your staff going to the office for the day.
3. Set a final day for Christmas deliveries
Talk to your delivery provider and work out the last possible day for posting orders in time for Christmas, including standard and next day delivery options. For businesses selling handmade goods, this is especially important as you'll also need to factor in time to make the products. This might be earlier than you would like, but it's better to keep the quality of your work at a high standard than end up disappointing customers with late deliveries.
Once you have a definite date in mind, communication is key to making sure your customers know. Share it everywhere you can think of, such as your blog, product pages, website banners, social media and email, and keep on sharing it right up until the very last day. This makes it crystal clear and avoids any last-minute orders that are just too late to fulfil.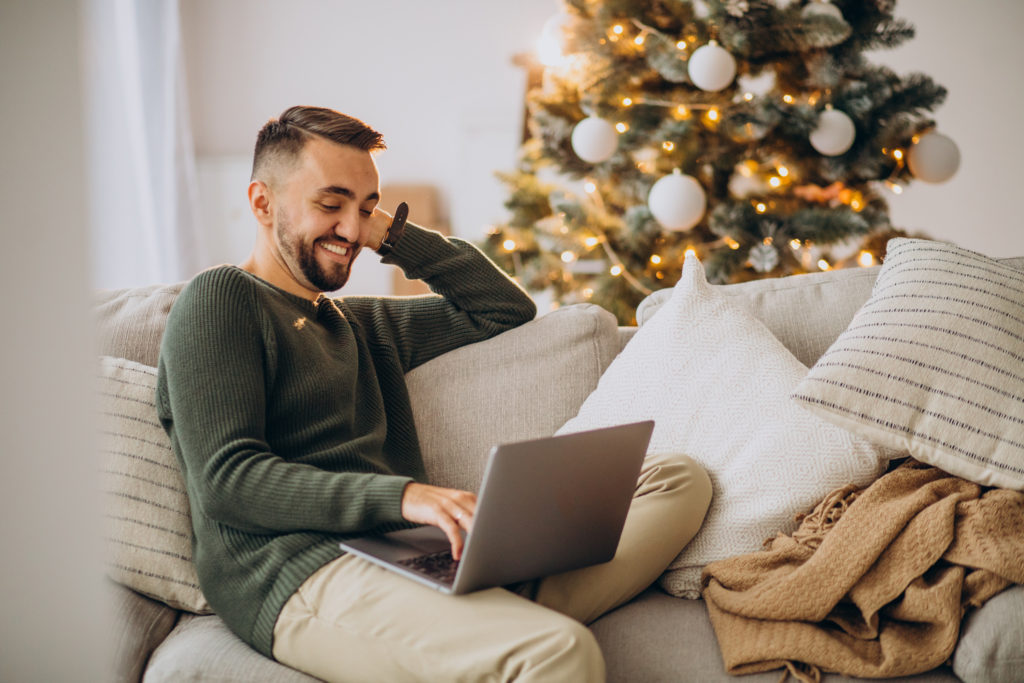 4. On hold messaging
If you're using a hosted VoIP solution like Horizon, then you can use this to grasp even more opportunities through your on hold messaging. It's hard to get excited about waiting in line on the end of a phone, but there are ways you can help make things more bearable for your customers.
This Christmas business idea is all about using your on hold messaging to thank customers for their support this year, or make their holding time worthwhile by using it to make announcements. They might be happier to wait if it means they find out about new opening hours, last dates for delivery or that there's a code for free next-day delivery.
5. Hybrid working
It's also good practice to generally try and avoid giving out holidays during this time of year. Many will want to extend their Christmas break, and while you might want to give everyone a wonderful end to the year, you'll still need staff. This could cause friction among team members, so it's best to treat everyone fairly by having a policy in place about the December holidays.
One solution that's becoming increasingly popular is to offer a hybrid working environment. By setting up a VoIP system, your colleagues can work from anywhere with a stable internet connection. This means they can travel to see family without needing to take time off from work creating an excellent work-life balance.
And remember, hybrid working isn't just for Christmas! Studies show that 1 in 4 businesses intend to continue offering some form of flexible working even after the Covid-19 pandemic is over. Head here to learn more about how telecom tools can help you establish and maintain a productive hybrid working environment.
6. Team management
Your people play a critical role in making sure your business continues to deliver excellent customer service at Christmas. From admin and creators to warehouse and tech, every individual works together as part of a well-oiled machine. If one part struggles to keep up, this impacts the rest of the team and ultimately lowers the quality of service.
Make sure you have clear processes in place for everyone to follow. Even if your team is well established, send out checklists and procedures for everyone to review before things start getting wild. That way, they'll have everything fresh in their minds and something to quickly reference should they meet any bumps in the road.
7. Plan ahead to keep connected
Many shops and restaurants will be open again come Boxing Day, but your service providers might have limited opening hours. Broadband now plays an essential role in everything from taking payments and receiving orders to carrying out admin tasks, so it's essential you have a backup plan to keep connected during this busy time.
Most broadband providers now offer 4G routers that run off a sim card. These are available as pay monthly, pay as you go and rental options, and offer businesses a great contingency plan. With a backup in place, you'll be able to keep business going throughout the festive period.
8. Think green
The shift towards sustainability has been huge in recent years, and a study by UPS has revealed that 63% of people throughout Europe and the UK want to see more sustainable packaging. With people ordering more than usual at this time of year, any excessive use of plastics could potentially cost you a loyal customer. Look for recyclable, compostable or biodegradable packaging, and make sure your boxes are the right size for your products.
It's also easy to get swept up by office parties and mulled wine, but remember to be kind to the environment when locking up for the holidays. Look out for any red or green lights and make sure anything you're not using is turned off, reducing your carbon footprint and your energy bills.
9. Think about the new year
Now is also a good time to consider your current telecoms set up and whether it's helping unlock your business' full potential. First of all, think about your working environment. Are your people set up to work flexibly from home? Can customers reach you both at the office and on the move, or are you missing out on potential orders?
Then there's also the customer experience side to consider. Telecoms is key to delivering excellent customer service all year round, building strong relationships with loyal customers. Watch how your team handles things over the busy period and take notes of anything you think could be improved. Then get in touch with us to see what telecoms solutions are out there to help you handle even the busiest of Christmases.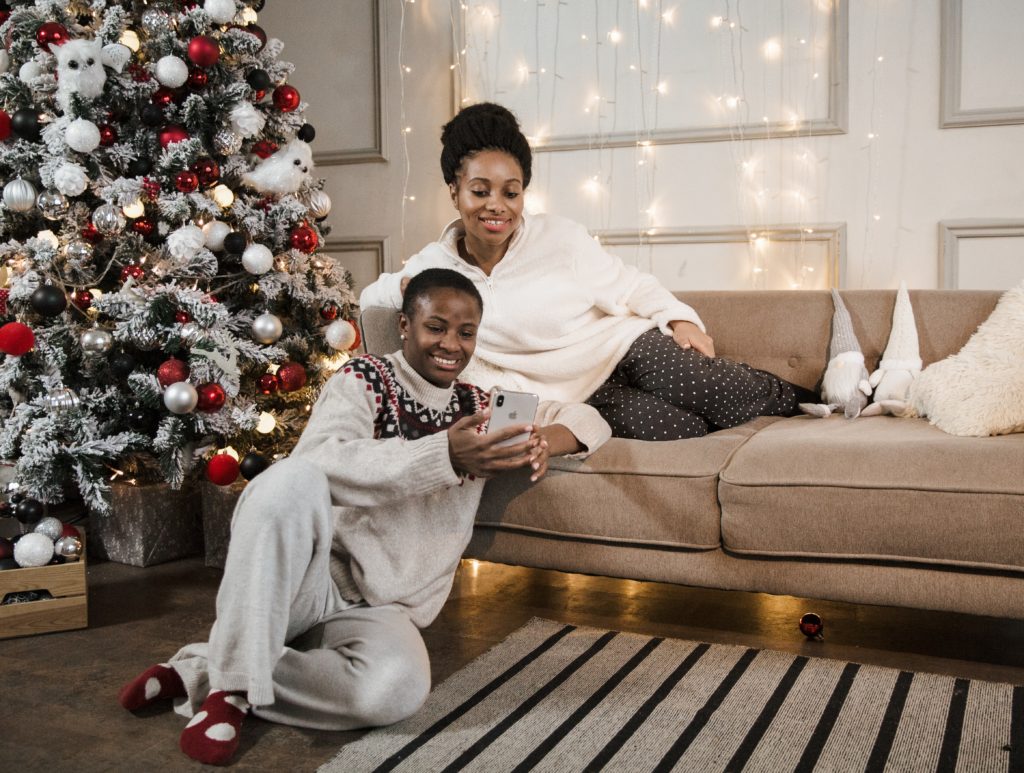 10. Take breaks, relax & enjoy
You might be looking to make the most of the end-of-year rush with some grand Christmas business ideas, but remember—we're all human here. Burnout is very real and not uncommon in the run-up to Christmas, so make sure you and your team take care of yourselves by taking regular breaks.
This will help you stay on top of the quality of service you offer your customers, keeping both standards and morale high as business gets busier. Combined with the above advice and putting clear processes in place, you can help everyone stay on top of things and keep business running smoothly as the pace picks up.
Stay in touch this Christmas
Keeping in touch with your customers and colleagues is key not just to surviving the festive season, but also thriving in the new year. Find out what savings you could make this Christmas with our free bill analysis, or reach out to our team for more advice on how our telecoms solutions can help grow your business.