Benefits of having a work phone and a personal phone
Hybrid working is on the rise once again and as a result of this shift in working patterns, more businesses are making sure their employees have a separate phone for work. By having a work phone and a personal phone, you can unlock a wealth of benefits for you, your people and the business as a whole.
From security and privacy to a better work-life balance, let's take a look at some of the top personal, professional and financial reasons for getting a work phone. If this sounds like something that would benefit your business, we'd be more than happy to introduce some of our top-selling handsets that would make an ideal phone for work.
But first things first, what is a work phone?
A work phone is a number and handset that you only ever use for work-related calls. This can be a landline within an office or a mobile handset that keeps you connected while on the go. Whichever form your work phone takes, it's never used to make personal calls, texts or emails.
Now we know the rules of having a specific phone for work, let's take a look at the benefits this can offer your business.
1. Personal benefits
Work-life balance
The main reason people have for getting a work phone is that it lets them maintain a healthy work-life balance. When you have just one phone, you're essentially available to work 24/7. Customers and other employees can contact you regardless of whether you're in the office, at family celebrations or lounging by the pool. In fact, 35% of workers use their personal phones to answer calls and emails outside of office hours.
This makes it incredibly difficult to switch off, and if you're always in work mode, this could harm the quality of work delivered. Being on form and ready to work at all hours of the day is mentally draining, and so having a work phone and a personal phone is essential for the health of your people.
Having this balance can also help with boosting productivity. Not only will your people be able to relax and re-energise at the end of each day, but by getting a work phone, you can also make sure that all contacts and email accounts saved are solely work-related. This prevents any personal calls or social media apps from distracting your people during office hours, allowing them to keep their personal and professional lives completely separate.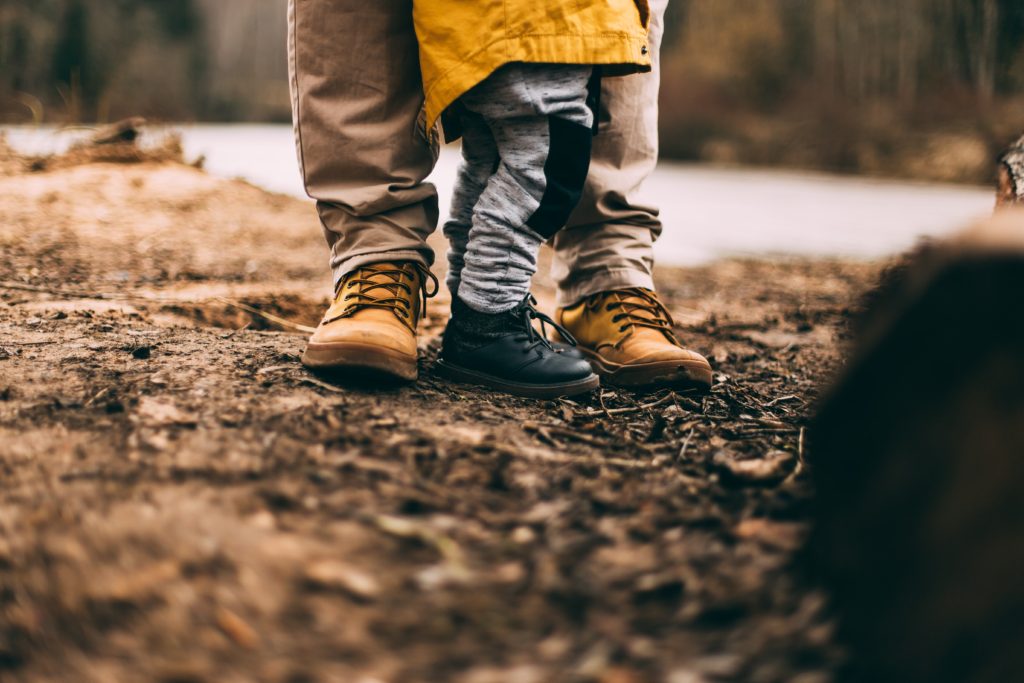 Personal privacy
Keeping personal information private is essential, especially in today's technological environment. By having a work phone and a personal phone that are separate you can help protect your people's personal data by making sure they have a specific phone for work. This allows them to give out a dedicated work number, keeping their personal phone number private and therefore protected from clients and data leaks.
What's more, it's also an essential tool for protecting the personal privacy of your clients. With more websites and businesses collecting personal data, the EU's General Data Protection Regulation (GDPR) was designed to help protect everyone's privacy. This came into effect in May 2018, and any business that handles personal information must now ensure they are GDPR compliant. Here's how getting a work phone can help with this.
First of all, according to GDPR laws, you need to make certain that the data stored on employees' mobile phones is as secure as if it were being held on your own database. When using personal phones for work, this can cause an issue as there's no way of controlling the security settings your people have in place.
Not only that, but the mixture of personal and professional data could cause big problems. Forwarding a client's private document in a message to Chris from the pub instead of Chris from accounting could have big legal and financial implications.
So by having a work phone and a personal phone, you can ensure the personal privacy of your employees while also being GDPR compliant and protecting your clients' data.
Update information
Having a work phone and a personal phone will also help protect your employee's privacy if they leave the company. Over the years they would have given out their personal number to many different clients, and after their departure, they will likely continue to receive phone calls from them. This will potentially lead to some awkward conversations with your clients, who will then need to find a new way to get in touch with someone who can help.
On the other hand, if your people have a phone for work, they will hand this over when their time at your company ends. This means that when clients call the number they were given, they will be put through to their replacement or someone else who can help, keeping you connected with clients and streamlining the transition for everyone involved.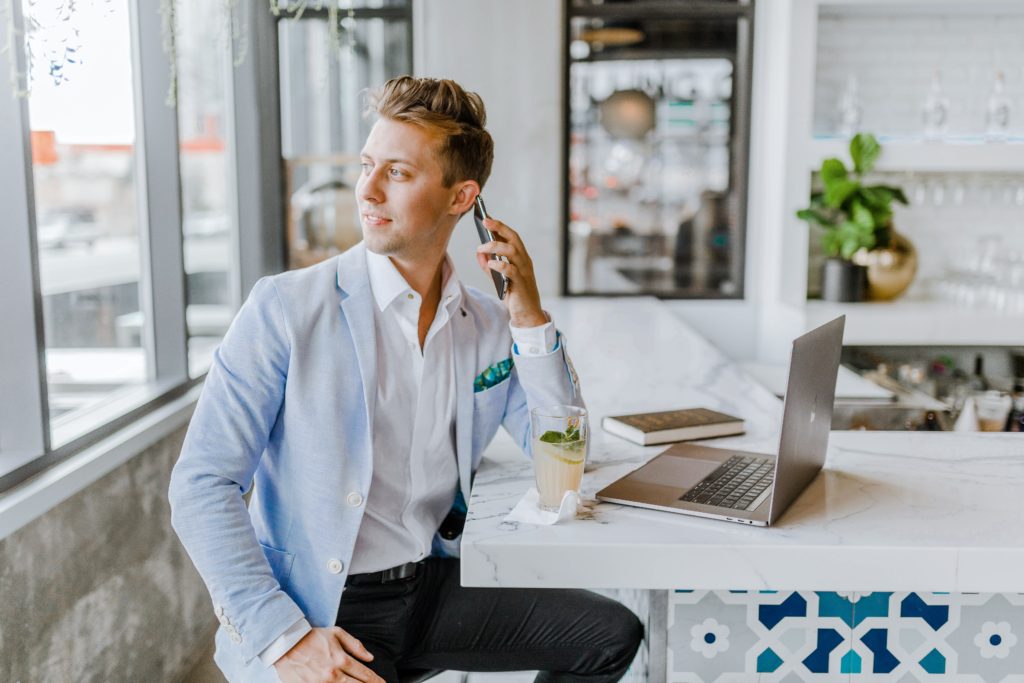 2. Professional benefits
Work mode
When you answer a personal call, your attitude is completely different to how you might act while at work. Using only a personal phone means that the two worlds of personal and professional collide, and this can cause confusion over how to interact with clients.
You might also end up putting clients on hold to answer calls from friends and family, or your phone could end up buzzing throughout a meeting from text messages. If you're with Apple, then these messages can also pop up across several devices at once, potentially revealing personal messages to clients when showing them work.
Having a work phone and a personal phone can help you avoid all of these issues. They allow you to compartmentalise work and home, putting you in the right frame of mind to talk with clients during work hours. Getting a work phone also helps you keep it professional at all times, ignoring those personal calls and giving clients your full attention.
Voicemail
With a phone for work, you can also maintain a higher level of professionalism by setting a client-focused voicemail. Even a non-offensive message like, "Hey, can't talk so leave me a message" could give clients the wrong impression. Plus, not everyone listens to their personal voicemail.
Instead, getting a work phone means you can create a voicemail that lets clients know they've reached the right person and that you care about their call. You can make sure everyone on your team has a polite message that is reassuring, giving clients confidence that their message is important and will be heard.
You can also use this voicemail message as an opportunity to direct clients towards another team member who might be able to help in your absence by including another number they can call instead, as well as other important information like opening hours. This is something you wouldn't normally include on your personal voicemail, so having a phone for work gives you the chance to be more professional.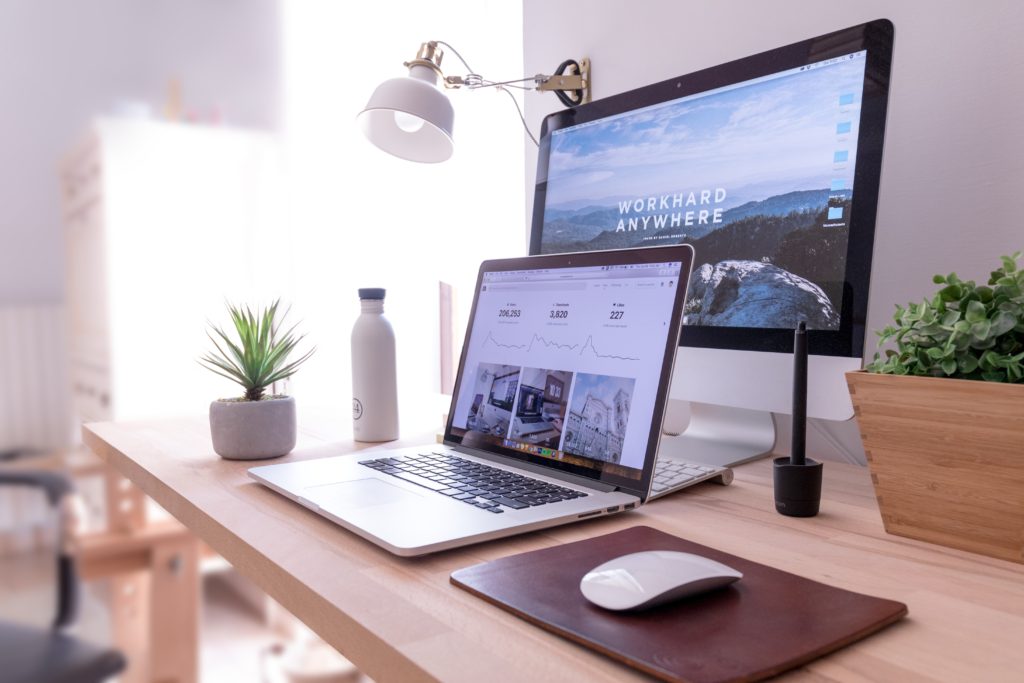 Brand consistency
Tying into the above point about voicemails, having a dedicated phone for work can help maintain brand consistency. As well as being professional, including your company name within the voicemail message will reassure people they have the right number. You can also make sure the tone of voice is correct, creating a consistent customer experience at every touchpoint—even when they can't quite reach you.
VoIP system
Having a work phone and a personal phone can even help you avoid the voicemail situation altogether. To summarise, VoIP, or Voice over Internet Protocol, allows you to place and receive calls over the internet. This opens up a whole host of other features which can help improve your customer service.
One of those features is call routing. This allows you to direct any calls you receive to multiple devices at once, increasing the odds that you'll be able to answer before the caller is sent to voicemail. If they phone the office while you're on the go, you can still pick up the call on your mobile.
Connecting your VoIP system with a dedicated phone for work is significantly safer and quicker than linking it to a personal phone. This is especially true if you enable call recording features. Only using a personal phone blurs the boundaries and you could end up recording your employee's personal phone calls during lunch or even outside of work hours.
By getting a work phone for your employees, you can unlock the full benefits of VoIP without breaching anyone's privacy. If you want to learn more about using business mobiles and VoIP systems together, we talk more about this topic here.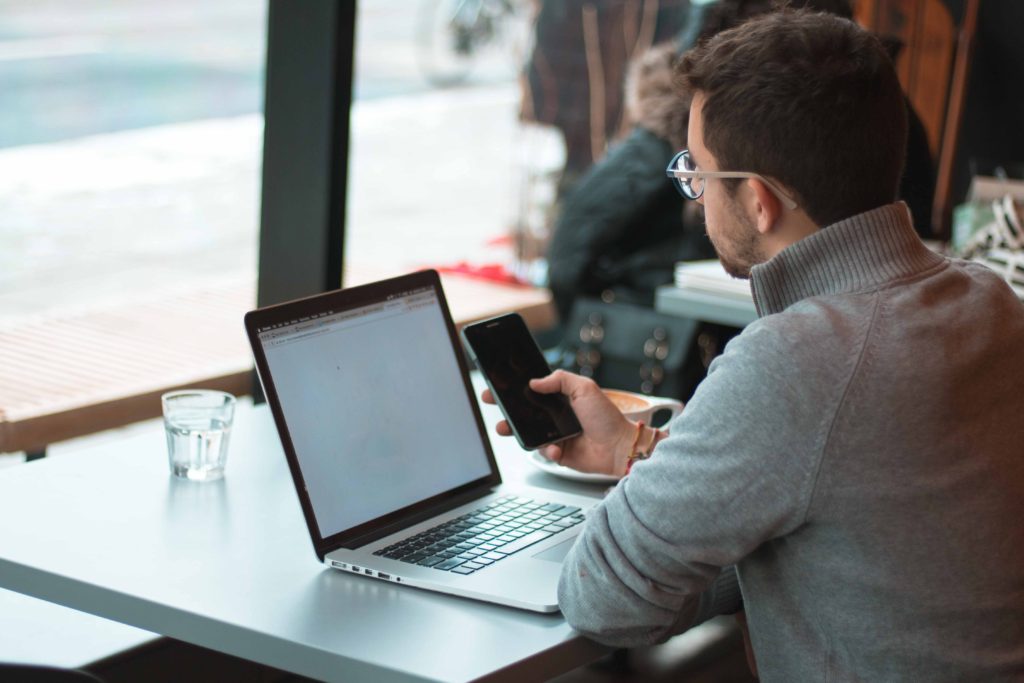 3. Financial benefits
Tax
As well as personal and professional benefits, your business can also profit financially from getting a work phone. Having a work phone and a personal phone means your employees will have a phone for work that is used solely for business purposes, so you can reduce taxable income by classing this as a business expense.
It is possible to stick to having one phone and deduct the percentage that you use for work. However, when your work and personal life are intertwined on one device, it's extremely challenging to work out how much is used solely for business. This makes it difficult to prove and therefore safer to not claim your phone bill as an expense, leaving you to pay the price especially if you run over your allowances.
In contrast, having a dedicated phone for work means 100% of the costs can be claimed against your tax. This also includes other expenses related to the device, such as mobile apps, activation costs, upgrades, repairs and insurance.
Talk through your options with a professional accountant and they can help you find the best way of handling this for your business.
Easier accounting
Having a work phone and a personal phone also makes it easier to avoid employees being out of pocket. Similar to the above point about tax, it's difficult to work out the exact percentage of minutes and data used specifically for business, which makes reimbursements a challenge.
If an employee has a low amount of data and needs to hotspot during a client meeting or while working on a train, they could end up going over their allowance and need to buy additional data bundles. Or if you work with international clients, then making a call from the UK to America can quickly become very costly, especially with a personal phone plan.
While you might be willing to reimburse these costs, it's difficult to keep an accurate record and prove exactly how much data was used for business. But by getting a work phone, you know the usage is 100%. This means it can be paid for directly by the business, instead of expecting your employees to pay and then having to organise the reimbursement.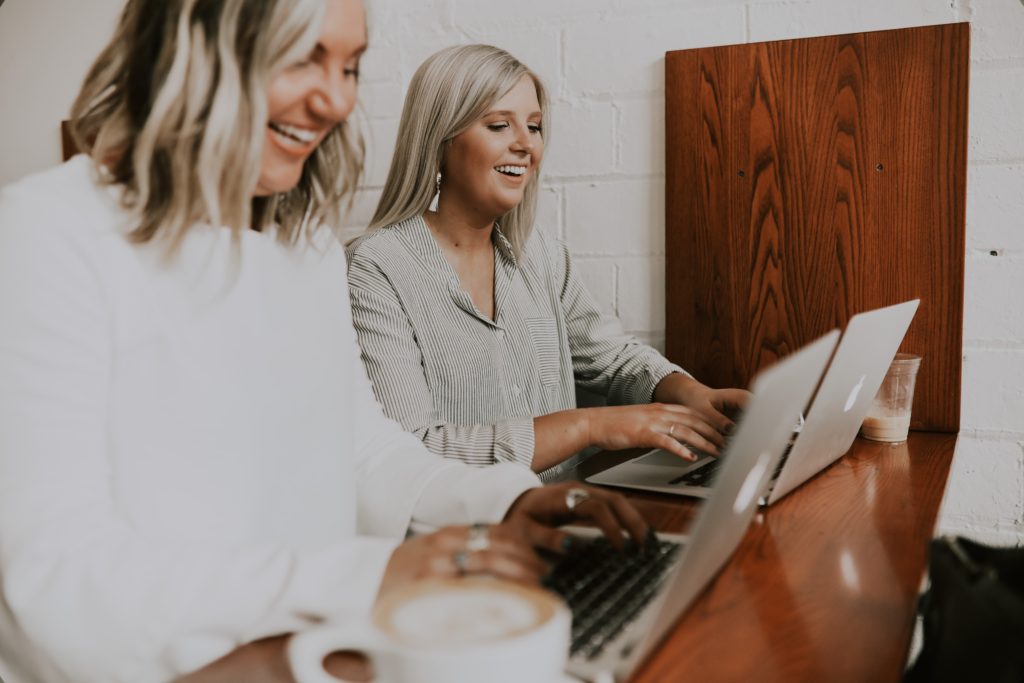 Business plans
Giving employees a phone for work can also work out much more cost-effective than reimbursements. Not only can the handset, plan, insurance and other related costs be claimed as a business expense, but you can also benefit from flexible business plans.
At Associated Telecom, we have a wide range of plans which can be tailored to your individual needs. As your business needs change, we can adjust your plan accordingly so you only ever pay for what you need.
If you want to see just how much you could save with a bespoke business plan, then we can carry out a free bill analysis. We'll compare your current plan and usage against our own plans, giving you a clear picture of whether your current situation is working great or whether we can help you make some savings.
Discover our top handsets for keeping businesses connected
Having a work phone and a personal phone unlocks a whole variety of benefits, from the personal and professional to the financial. If you're thinking of getting a work phone, we'd love to send you some information on our top business handsets.
Want to learn more? We love to get technical, so reach out to our friendly team of experts. We'll talk you through all their different features, explaining which handsets are great for different industries and helping you find the one that will keep your business better connected. We can also talk you through the different plans and networks we have available, so you can weigh up your options and make the right choice for your business.